What Kind Of Website Do You Need?
Be clear about your business objectives for your new web design. Are you using your website for lead generation? Do you need to take bookings or sell items? Do you require the development of specific functionality or features?
What Makes A
Successful
Website?
You must have the following things.
Your Website Is Your Virtual Shop Window So Be Professional!
When starting fresh if it's your first professional website for your business or a redesign you must have these three things. A professionally designed logo themed colours and paired fonts. If you integrate these three elements you are already off to a good start and your new professional web design will look fantastic. The design must be user-centred meaning that it focuses on the end-user.
Functionality and Performance are key!
The functionality of the website is obviously very important and that means fast loading times. The contact forms and auto email responses must work. Images must be compressed and scaled properly otherwise you will slow your site down. The website must be secure and all software kept up to date. We provide this service as a minimum standard to ensure your web design looks the part!
Must Be Mobile Responsive As Mobile Browsing Is Leading The Way
We all know that as mobile phones become more and more sophisticated, mobile browsing is taking over desktops at a very fast rate so very important to have your website designed for mobile as well as desktop devices. It will also need site loading times optimised for mobile to ensure a smooth user experience on handheld devices. If your website is already optimised for mobile you will rank higher. From our experience, redesigned sites gain much more traffic and rankings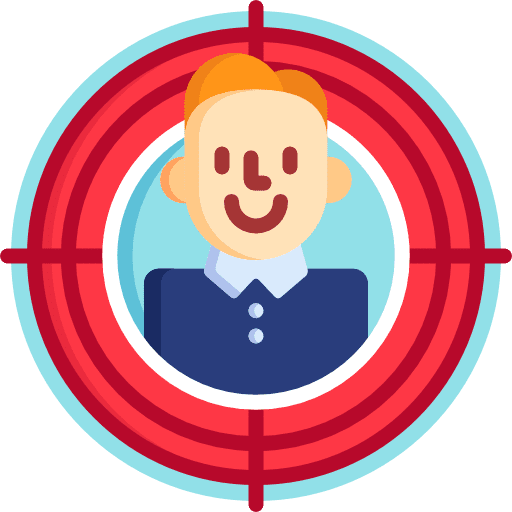 User Centered Design Means Good User Experience
To consider your end-user when designing your website is very important and often overlooked. The design must be intuitive meaning site visitors can easily find what they are looking for and know what to do when they find it.  As part of our service and in order to do this properly all types of user demographics and user scenarios must be considered. This of course must be aligned with your own business goals in order for the website to be successful.
How To Convert Traffic When It Comes?
Firstly you have to drive online traffic to your site. Having the slickest Web Design in town means nothing if your websites or website can't be found. In order for this to happen, you must have a digital strategy in place as there are many factors involved in driving online traffic to your website. Once you are ranking in the popular search engines and people are visiting your website you must have a clear call to action. Call to action are buttons that require the user to take action like "Sign Up Now", "download the free report" or "Contact Us".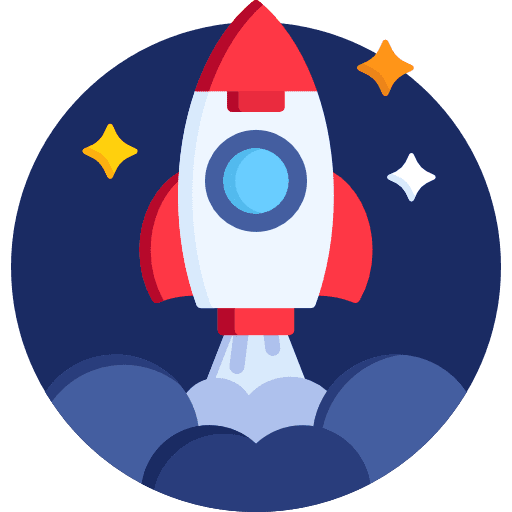 How Will My Site Rank Once it's Designed and Built?
Here is the million-dollar question that everyone should be asking. A lot of business owners think that once they build and design a website that traffic will come but that's like building a beautiful shopping centre in the middle of nowhere and expecting immediate footfall. Ranking and SEO is a complex matter. It would be wise to hire an SEO professional to make sure you are competing well in the search engine results pages. When starting out on your digital journey it is important to consider a marketing budget to launch your new web design project and push your website once it is built. You should also factor in ongoing maintenance and a monthly retainer for SEO services.
How do I Drive Traffic To My Website For My Business?
Driving traffic to your website for your business happens by either paying Google / Bing or Facebook or ranking by merit according to Google's algorithm. Real estate on the SERP (Search Engine Results Page) is either paid or organic. Paid results are the ones that have the word "Ad" beside it and organic results are the non paid results. In order to rank with either paid or organic search results, you are competing with other people so there are certain criteria that must be adhered to. You can find out more about search engine ranking and lead generation here.
Can I Update Content On My Own Site?
There is plenty of online resources relating to WordPress for advice and support. Digimark offers all our clients quick friendly support and advice over the phone, face to face or by email on any issue relating to technical matters, mock-up designs or updating your website. We also have many online videos outlining basic tasks that cover ongoing maintenance for your website.
Web Design in Laois & Beyond
Search Engine Optimisation, Pay Per Click Advertising and Webdesign
We like to rank our website locally here in Portlaoise, County Laois for key terms that browsers will use to find us online so hence phrases like "Web Design Laois ". There are many terms that people in your area may use to search for your products or online services like "your product or service and location name" in the same way that  Laois Web design or web designers near me is used when searching for our type of business. If you would like to improve the rankings of your own website we can help with all aspects of SEO. We can help with both on and off-page SEO services.
No matter what stage you are at in getting your business online we offer quick and friendly advice. We are always at the other end of the phone if needed and take great pleasure in meeting our clients face to face.
Digimark Web Design Services
When hiring a web designer make sure you pay attention to the following
Mobile First Web Design
We will make sure your website design is fully mobile responsive for both tablet and mobile devices. Our web designers are qualified UX and UI experts.
User Centered Design
UX or user experience is basically making your web design intuitive for all user types. The design process entails creating personas, scenarios and uses cases to fully cover all users and to ensure your web design is going to work. We of course will not forget about you the business owner and will be sure to align your own business needs within the functionality of the website.
Logo Design
A professionally designed logo is really important for your brand and image. It is something that will make you stand out from all other businesses. It can be used for all your documentation, branding and online publishing.
Brochure Websites
A website that is designed to display your products and services in an easy to find manner. The web design will also be themed with fonts, colours and images.
Ecommerce Web Design
This is for online shopping. It is the same as a brochure web design project but with a different focus. It will have a shopping cart, product display and product descriptions. It will have a secure payment gateway set up to link to your own bank.
Clear Call To Actions
You want your website visitors to take action when they land on your site, right? That might be to buy a product, book something, fill out a form or leave their email address. A good web design will make that easy for website visitors.
Content Management System
We use WordPress, the most popular platform for web design and development on the planet. The beauty of this software is that it is very user friendly. If you think you would like to manage your website once it's built well then this is the system for you. We offer face to face training at the end of every project and have a list of online resources to lean on for various task tutorials.
Staging Environments
If you think your website will have ongoing development as a minimal viable product a staging set is vital. This is basically a replica of your Web design under a different web domain. This allows us to test and deploy any new functionality with the least disruption to the live site.
Wire framing and Mockups
It is important to know what your website is going to look like before signing off on a web design. We provide interactive web design mockups where you can test and interact with the proposed design. This also allows us to revise any elements that you are not happy with it.
Graphics and Moving Elements
Web Design trends are constantly changing but apart from the design, the functionality must also be considered. Having lots of animations, video and moving elements within your web design can slow down your website drastically which will, in turn, affect your website rankings. So we certainly want a nice clean and crisp website, colour-themed, paired fonts and some animations but speed is also very important.
Planning Your Web Design
For many businesses, it is nearly always imperative to have a discovery meeting. This is where we can discuss all of your requirements from both your own perspective and your expected website users. Web design works when it is well planned.
Customised WordPress Development
Something that stands out from the crowd
If you are looking for a more unique and original design this option may be the right one. We can turn your PSD mockups into interactive web pages. If you need specific functionality and we can't find an off the shelf solution we can develop a plugin for you. It can also be a little easier in regards to optimisation.
Off The Shelf WordPress Site
Do you want to manage your own site?
Want to manage yourself without having to bring in technical support, this is for you. This is often the best solution for startups, brochure sites and some e-commerce sites. Premium themes and templates at no extra cost which ensure mobile responsiveness and super clean code. Check out our special starter package here.
Other Web Design Services
We also offer the following services
WordPress plugin development for adding a customised piece of functionality to your site that can't be bought off the shelf.
Website Maintenance
Landing Page Design – For Adword Campaigns
Hire me by the hour
Email Set up Configuration
Prototyping and interactive Mockup
Our E-commerce Solutions
E-Commerce Site
We use Woocommerce as it is easy to manage and offers a ton of extensions. These can be used to add all sorts of cool things to your online setup. From the abandoned cart, notifications to follow up emails, subscriptions, deposits, cool check out workflows. It's endless. We can help with payment gateway set-up, eBay, Amazon and social integration. We can also design each product page to match your overall design. More info here.
Need a Web Designer? You can hire us by the hour.
Please contact us for a quote.
We Help Irish Businesses Grow – Digital Marketing  & Online Advertising
Search Engine Optimisation and Web Design Services Dublin, Ireland.